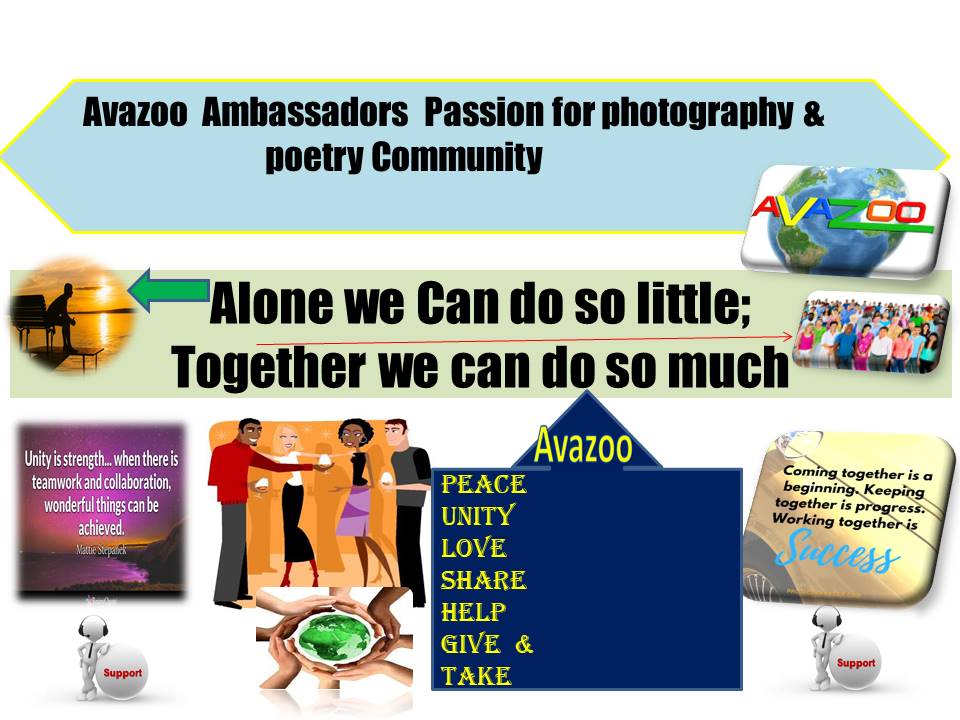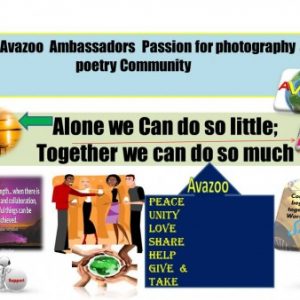 Avazoo Ambassadors Community for photography and poetry
The purpose of this group is to share mutual friendship and interests or passion among the Avazoo Ambassadors in photography and poetry. Avazoo is going to reflect as a super social site in time to come surpassing all other social sites in the Wider World Web. Presently Avazoo is just a new born baby. It's our duty to spread the word and grow it. Abassodors have to feed the baby to grow it by their activities in social medias and word of mouth to gather individuals and communities from around the world and explain how can one leverage them to generate incredible response and participation for the benefit of the entire world. Any participants welcome to show your skills of photography and in writing poetry.
Sorry, there were no discussions found.
You must be logged in to create new discussions.